Renting Timeshares

Renting a Timeshare with TS Sales Team,
Not Only SAVES YOU MONEY,
You Get To Stay At Luxury Resorts
For Less Than You Think !
Are you looking for a place to stay for your trip (AKA. planning your next family vacation)? Whether you need a beach house, a condo at a ski lodge, a room at a spa or golf resort, or that special place for a family vacation, you will be glad you took advantage of renting a timeshare versus staying at a conventional hotel room.
Imagine staying at a five star resort and experiencing the same advantages as the timeshare owner: all the amenities, all the pampering and all the joy staying at a luxury resort offers.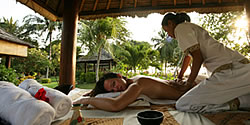 NOW, imagine you can have all that
at very affordable prices!
Think it's too good to be true? It's not.
Instead of paying $200 to $500 a night at luxury resorts, you can rent a timeshare at prices typically 25% to 55% of those amounts.
Yes, these are true savings, not some made up numbers, look at these timeshare rental comparisons.
What drives this incredible savings? Each year timeshare owners must use their week or loose it (and the maintenance fees they've already paid.) However, if an owner can rent their week for the maintenance and taxes they have already paid, the owner can recover that expense but only with your help.
Why Rent A Timeshare From An Existing Owner ?
It's a WIN-WIN situation. You stay at a luxury resort for a fraction of the retail cost and the owner recoups maintenance fee and taxes. If you rent on a repeated basis, it is virtually the same as owning a timeshare without having purchase a timeshare.
By contract, the timeshare owner must use his week or lose it each year. Typically, the timeshare owner anticipates and even plans to go on vacation every year, but all too often it doesn't work out and the resort winds up renting his week at retail price, to the benefit of the timeshare resort, not the owner.

The SECRET is Finding a Timeshare Owner
Who is Not Going to Use Their Week.
This is where TS Sales Team helps both, you (the renter) and the timeshare owner. We are a bridge between you, the person going on vacation to the timeshare owner who isn't, to the benefit of each.
Here's the best news, you only pay the rental cost, while the timeshare owner covers the fee for renting their unit. TS Sales Team doesn't charge you any fee! The owner pays TS Sales Team to provide the timeshare renting service.
All you do is pick the resort you want to stay and make an offer, if you're not prepared to pay the owner's rental price.
Either way, TS Sales Team will facilitate the process, confirming the availability of the week and making sure you are properly registered with the resort, making your stay smooth and painless.
Benefits of Using TS Sales Team to Rent a Timeshare?
Having confirmed dates;


Our attorney handles rental agreements;


Receiving discounted pricing;


Security knowing what to expect by staying at luxury, 5 star resort;


Comfort of a timeshare suite vs. a hotel room.
To use TS Sales Team for your next trip or vacation, Find a Timeshare Rental.
If you are a timeshare owner, click here for our timeshare renting service.